The Survey Plan is the authoritative source of Survey Information administered by Land Information New Zealand (LINZ).
Prover provides FREE access to the pre-300,000 series Survey Plans and over 113,000 additional Survey Plan images, which include post-300,000 series plans and many pre-300,000 series plans that have been rescanned in colour, or rescanned after the plan has been updated by LINZ. We are continually adding to this database as plans become available to us.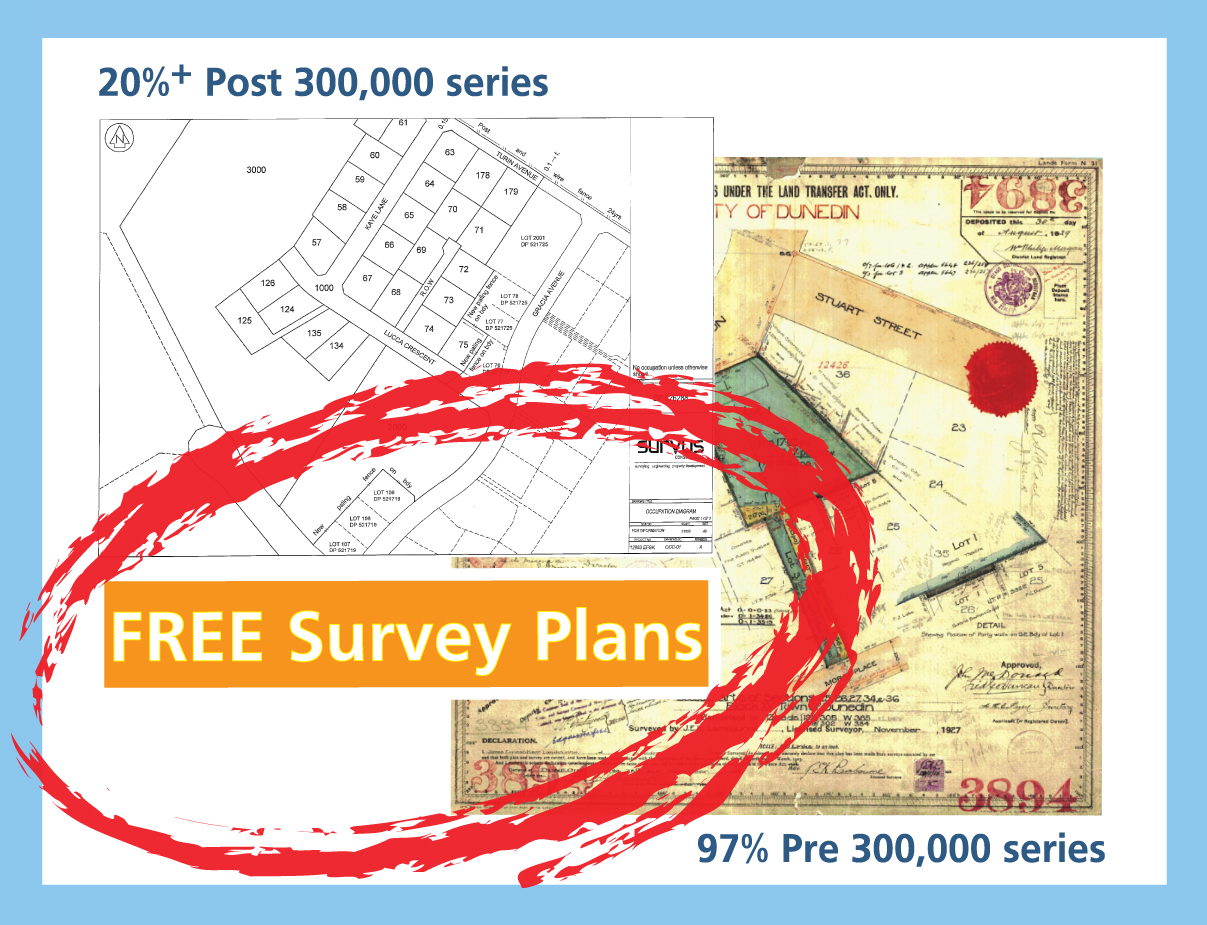 Search on the Survey Plan number or tick on the plans so see all Survey Plans on the map.