Survey plans free for download
Prover contains 97% of the pre-300,000 series survey plans and around 20% of the post-300,000 series survey plans – with more of these becoming available in time.
Location services
Show your location on the map using your GPS enabled phone or tablet.
Survey mark and vector data
Prover now includes Quickmap's Surveyview Mark and Vector information. This provides you fast access to details on around 60 million observations and 11 million marks throughout New Zealand – an essential data set used by most surveyors who need to know how accurate the boundaries are on the map.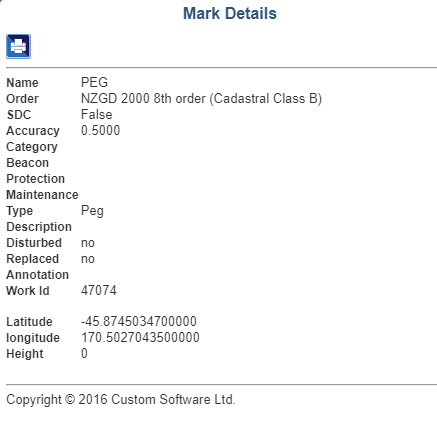 The data is updated monthly, and provides survey
information for every parcel in New Zealand.
Mark information includes:
Mark Source
Coordinate System
Authorative Coordinates
SDC Status
Mark Status
Mark Type
Mark Name
Perhaps the most important information associated with the mark is its Survey Accurate Digital Cadastre Status (SDC). Surveyview provides an SDC layer which will circle the mark in red if it has achieved SDC status. Where the survey data meets the accuracy, standards required in the Survey Regulations, the marks are assigned SDC status by Land Information New Zealand (LINZ).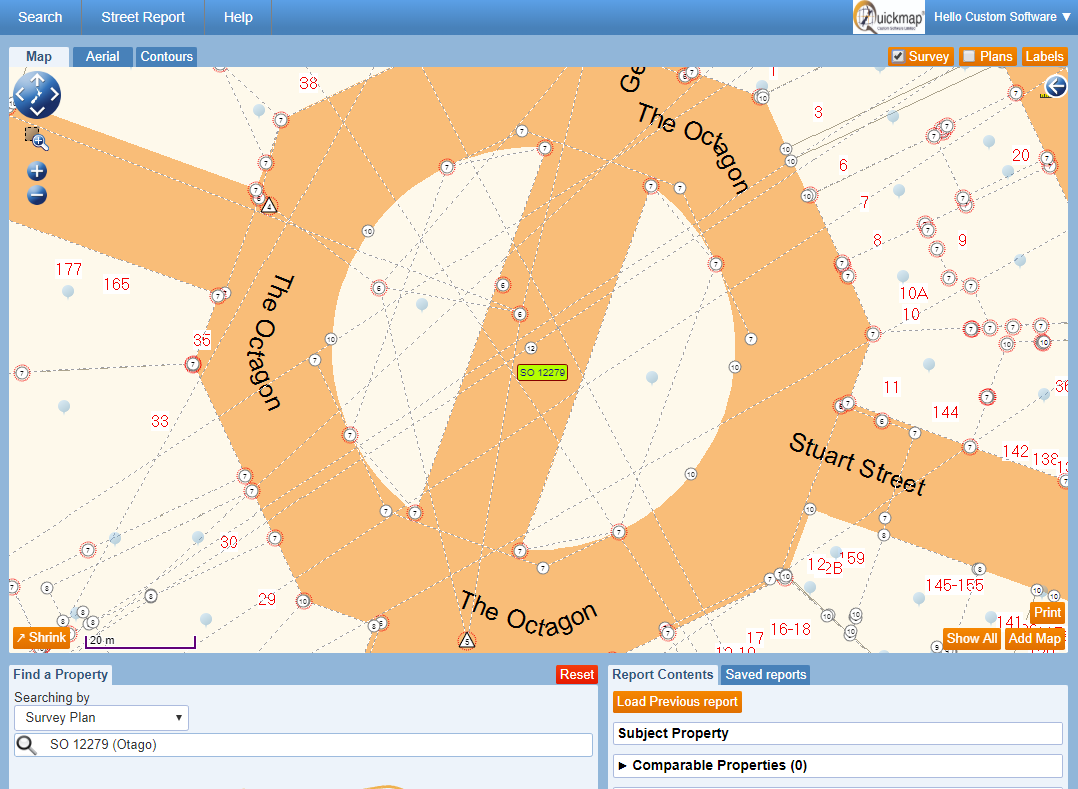 FREE Title preview
This allows you to preview the information within a Certificate of Title without having to order it. This can be used to get information, fact check, or confirm that you are ordering the correct title before you order it using Prover's easy one-click title ordering system – which is the cheapest and fastest title ordering in New Zealand.
High quality NZ aerial photography
Prover also offers high resolution aerial photos and a standard map view that you can use to search and view information on, such as:
Easements that aren't listed on the Certificate of Title
Parcel data (Legal Boundaries, Statutes, Titles and Valuation References on a parcel, etc.)
Sales data
Ownership data